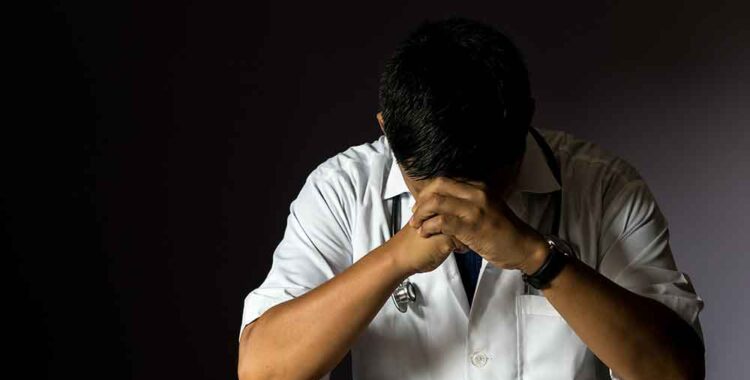 Medical Malpractice or Criminality?
Medical Malpractice or Criminality? It's a Matter of Degree
When I was an assistant district attorney in Queens, long before I knew I wanted to become a plaintiff's medical malpractice lawyer, my fellow, and much more seasoned ADA, Barry Schwartz, convicted a local obstetrician of murder, after two women died at his storefront clinic after receiving horrifically poor care during abortions.
https://www.nytimes.com/1995/08/09/nyregion/abortion-doctor-guilty-of-murder.html
There were several factors that made the doctor's actions particularly egregious. His license to practice medicine had been revoked before the deaths for gross incompetence and negligence involving five other women. Unfortunately, while he appealed his revocation, he was allowed to keep practicing.
The manner in which the 33-year-old mother of four died was appalling. She bled to death alone on a table in Dr. Benjamin, the defendant's, filthy facility after he caused a 3.5 inch tear in her cervix and vagina, and left her to attend to another patient. He lied to the EMTs who responded to the clinic after 911 was called, and he refused to accept any responsibility for the outcome when he testified in his own defense. Instead, he was arrogant, and pointed the finger of blame at everyone but himself, including the EMTs, who he accused of not responding quickly enough.
By contrast, consider the case of a Tennessee nurse convicted of criminally-negligent homicide this week, after her medication error caused the death of a hospital patient. https://abcnews.go.com/Health/wireStory/nurse-guilty-homicide-medication-error-death-83673923?fbclid=IwAR1yTqfmZYJex3bzcyapeAGRtCmcalhm8MBl5Klj_Ct0MiNzc2LuEeNecqI
She did not have a history of delivering negligent and risky patient care. And based on the reporting in this article, it is likely that the hospital's medication-dispensing safety protocols at least contributed to the tragedy. Under these circumstances, when her supporters argue that she was being used as a scapegoat for an institutional problem, that claim resonates.
Unfortunately, medication errors happen all too frequently, and they are not limited to giving the wrong drug to the patient. Mistakes in dosage of the correct drug can be lethal, whether the patient receives too much or too little of it. But are criminal prosecutions of healthcare workers the solution?
In the nurse's case, I would argue that criminal charges were not warranted. She has had a severe professional disciplinary finding lodged against her, and has shown genuine remorse. Hopefully, the victim's family has received, or will soon receive, a substantial pay out from the hospital through a medical malpractice lawsuit. And hopefully, the horror of what happened in her case will bring about some good, if her hospital, and others, take steps to improve the safe delivery of medications in the hospital setting.
What do you think?