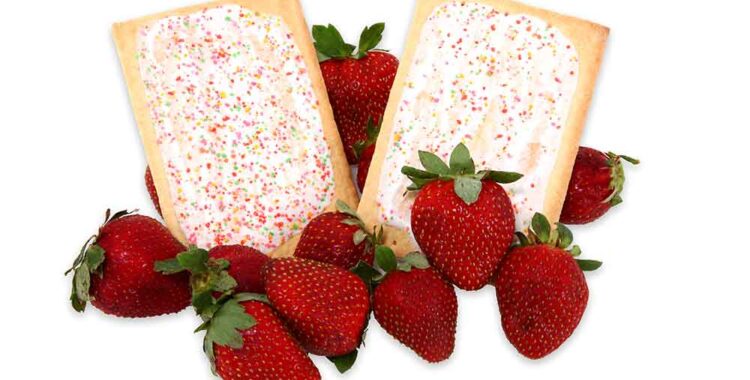 Tort Law About Tarts Can Be Fun, and Serious
Some people take their Kellogg's Frosted Strawberry Pop-Tarts very seriously, and for them, there are class-action lawyers ready to step up when these consumers of America's sugar and fat-laden culinary delights feel cheated by Big Pastry's attempts to mislead them.
Article:
https://www.reuters.com/business/new-york-judge-dismisses-kelloggs-frosted-strawberry-pop-tarts-lawsuit-2022-04-01/
The Case
The aggrieved Pop-Tart eaters alleged that Kellogg's packaging of the Frosted Strawberry Pop-Tarts lead them to believe that strawberries would be the primary ingredient in each tart, and that there were health benefits to consuming them. However, U.S. District Judge Andrew Carter determined last week that reasonable shoppers would not expect strawberries to be the star in a "pre-packaged, processed sugary treat called Frosted Strawberry Pop-Tarts."  The same reasonable shopper would not "purchase a toaster pastry coated in frosting exclusively for the nutritional value of strawberries in its fruit filling." 
But is there a serious side to these lawsuits?
NPR says "yes." https://www.npr.org/2022/04/01/1090301198/pop-tarts-lawsuit-strawberry 
One very serious aspect to them is that the recent spike in lawsuits against food and beverage companies is due to the prodigious paper-corralling of one man, New York lawyer Spencer Sheehan, who has initiated hundreds of suits against companies that he accuses of using misleading advertising to fool consumers. He was the Pop-Tart attorney, in fact.  
It is likely that some, or possibly many of such suits were meritorious, and American consumers should be glad to know that they can hire him, and others, to keep Big Pastry on the straight and narrow. But it seems that dismissal was the correct decision for the case of the Frosted Strawberry Pop-Tarts.