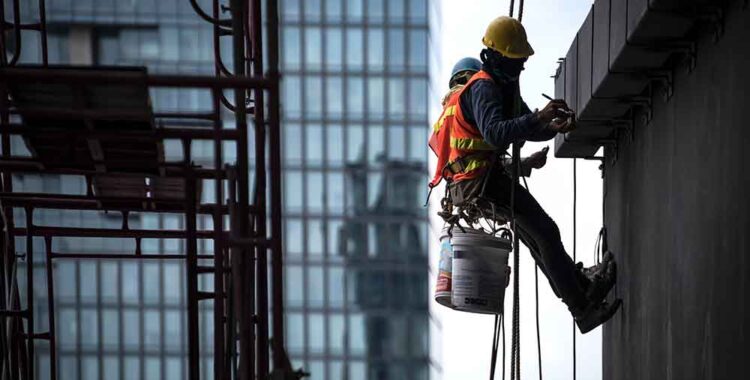 I Was Injured on The Job and Can't Work
You work in construction, and you know injuries happen often due to accidents. You didn't think it would happen to you. Now suddenly you aren't working. It is an extremely stressful situation, and it can be difficult to know what to do next. As construction accident attorneys at Barovick Law in White Plains, New York, we can help with those next steps.
I Was Injured on the Job — Is My Injury Covered by Worker's Compensation?
Wondering if your specific injury caused by your job on the construction site is covered by compensation is a very understandable question.
After all, the list of possible injuries which can happen on a construction site is almost endless.
Large, small, life threatening, or not – an injury takes up your time, and often your money. A trip to the emergency room for stitches won't cost as much as emergency surgery, but it will still cost you something, including possible days of not being able to work.
Workman's compensation was created to cover every type of accidental injury on the construction job site. As construction accident attorneys, Andrew Barovick will navigate the worker's compensation waters for you, so you don't have to.
Your injury no matter what it is, is affecting your life, finances, and ability to work. We take that seriously.
I Was Injured But I Still Need to Get Paid
We hear you. You work in construction to get paid. You work to sustain your lifestyle for yourself and your family.
Getting injured on the job was not in your plans. So now what? Now you can turn to us, Barovick Law, construction accident attorneys, to get you through this entire process, and get your life back.
There is little concern as to who is to blame for your injury. In New York, injury on the construction job site is considered "no fault." In other words, you will not be blamed for your injury, which happened on the job.
Worker's compensation has been put into place to protect you. You need to get paid, and that is where worker's compensation comes in.
Perhaps you have already missed work, due to your injury. You need that back pay, and future pay if time off is still necessary. You have most likely already incurred medical bills if you were involved in a construction site accident, and injured. Depending on the injury, physical therapy or surgery may be required.
Maybe you have been injured so severely that you will never be able to perform your job as a construction worker again. You may have loved ones counting on your income as well. Every injury is valid, and every person is important. If you are currently suffering from an injury on a construction job site, the time to file a claim is now. And the best way to do that is with a construction accident attorney.
This isn't a time to add more stress to your life, trying to go about claiming workman's compensation on your own.
Andrew Barovick Can Help
Andrew Barovick is proud to serve the men and women in the construction industry as you help build our communities. Your industry is one of great necessity, and we are thankful for you.
Worker's compensation has been put into place to protect people like yourself, in this noble profession. You are not taking advantage of the system by acquiring compensation for medical bills and loss of wages. The system is here for you, so you are not taken advantage of.
At Barovick Law, we put ourselves in your shoes, and imagine the frustration and stress from loss of income and sudden medical bills, which were not planned for. That stress, which can affect all areas of your life, including your family, is unacceptable to us.
Don't waste another minute wondering how you will survive financially after your construction job site accident. Call Andrew Barovick at Barovick Law today for a free consultation. We will get your claim filed and get your life back.