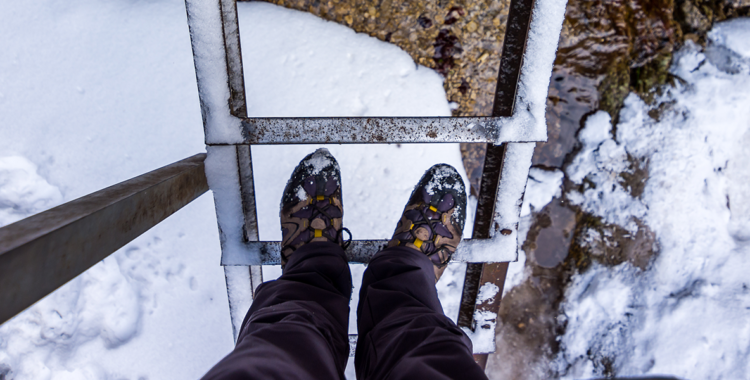 Did This Ladder Slip By Itself?
A Third Department decision in a labor law case involving a worker injured in a fall from a ladder shows that the strict liability provided by New York Labor Law 240 (1) is not only alive and well, but being interpreted in a manner that might be considered protective of injured workers. The case, Begeal v. Jackson, appears in the October 14, 2021 New York Law Journal. https://www.law.com/newyorklawjournal/almID/1634146519NY532148/
Plaintiff was required to use an aluminum ladder owned by defendant to erect a ventilation stack on a commercial building. He placed it in an area where there was snow, raised its extension piece to reach the eaves of the building, and climbed up. He was by himself. When he shifted his position to retrieve a screw from his pocket, the ladder apparently shifted on the ground, causing the fall from approximately 12 feet up.
Defendant moved for summary judgment dismissal, claiming plaintiff's actions were the sole proximate cause of his fall, while plaintiff moved for partial summary judgment on his Labor Law 240(1) claim. [Plaintiff's complaint alleged violations of Labor Law 200, 240 (1) and 241 (6).] The lower court denied defendant's motion, but also denied plaintiff's cross motion, finding that he had not demonstrated, "as a matter of law that the ladder was insufficient to meet the requirements of Labor Law 240(1)." Both sides appealed.
The Appellate Division found that plaintiff established his entitlement to summary judgment on the Labor Law 240 (1) claim through evidence that the ladder had slipped causing him to fall and sustain serious injuries. Though defendant produced evidence suggesting that the ladder was not defective, the Court found that "the adequacy of the ladder is not a question of fact when it 'slips or otherwise fails to perform its function of supporting the worker,'" citing Scribner v. State of New York, 130 A.D.3d at 1208.
The Court granted plaintiff's motion, and denied defendant's. So what we have here is, a worker who appears to have had a functioning ladder, which he placed in or around snow, by himself, and made use of to perform his work, until he reached for something in his pocket, which shifted his weight and moved the ladder, which caused him to fall. If you represent plaintiffs, you applaud this decision. If you represent defendants, you may be thinking to yourself, "hmmmm….that ladder didn't slip all by itself." Stay tuned for further discussion.