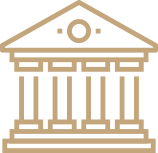 Trials & Appeals
Choosing a law firm to handle your case may be one of the most important decisions that an injured person ever makes. You need to be certain that your lawyers are well qualified to represent you through every stage of the case. You need lawyers who know how to investigate a claim, and present it to the insurance companies, where it may be resolved during the claim phase.
You need lawyers who will immediately put the case into suit if the insurance companies fail to recognize the merit of a client's claim, and refuse to pay a reasonable settlement. You need lawyers who will devote themselves to working the case up for trial, and who will then not only try your case, but try it extraordinarily well, based on years of experience. And finally, you need lawyers who can appeal your case to higher courts when the need arises.
Andrew Barovick's extensive experience trying cases and writing appeals provides his clients with two distinct benefits:
One, they can be confident that he will do everything necessary during the trial to lay the foundation for any future appeal, and to preserve his client's right to take an appeal.
Two, they can rest assured that if an appeal becomes necessary after the trial, they will never need to find a new lawyer, and bring that new lawyer up to speed on their case. Barovick Law will already be prepared for that next step.